East European Drift Championship (EEDC) 2012
Round 5
August 13, 2012
Ukraine, Odessa
The 5th round of East European Drift Championship took place in Odessa on 11 and 12 of August, 2012.
[1]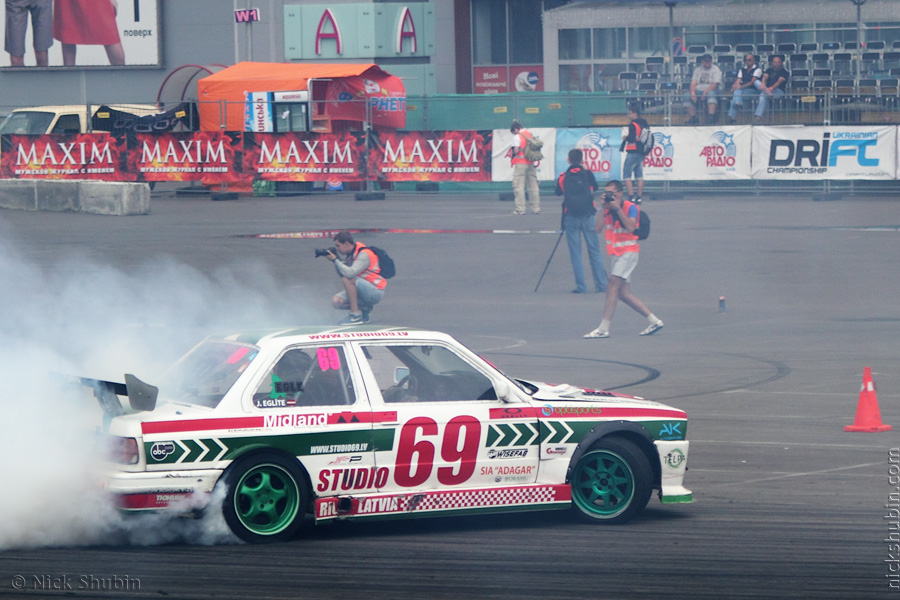 Katya Kozlova in her black and pink BMW. She was the only female rider at these competitions.
[2]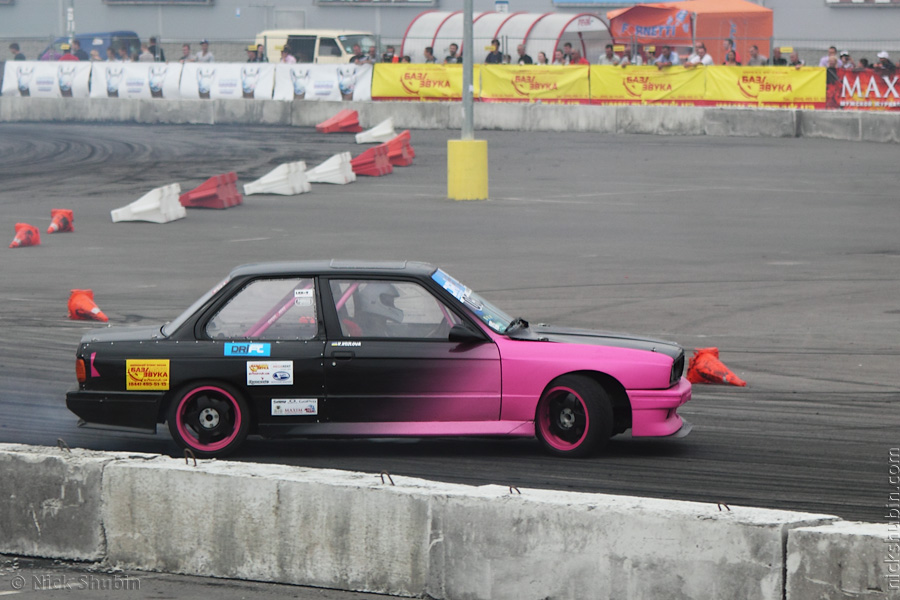 Most of the photos here were made during exercises. The event took much longer than it was expected and ended after the dusk. This is why one can see digital noise in some pictures.
[3]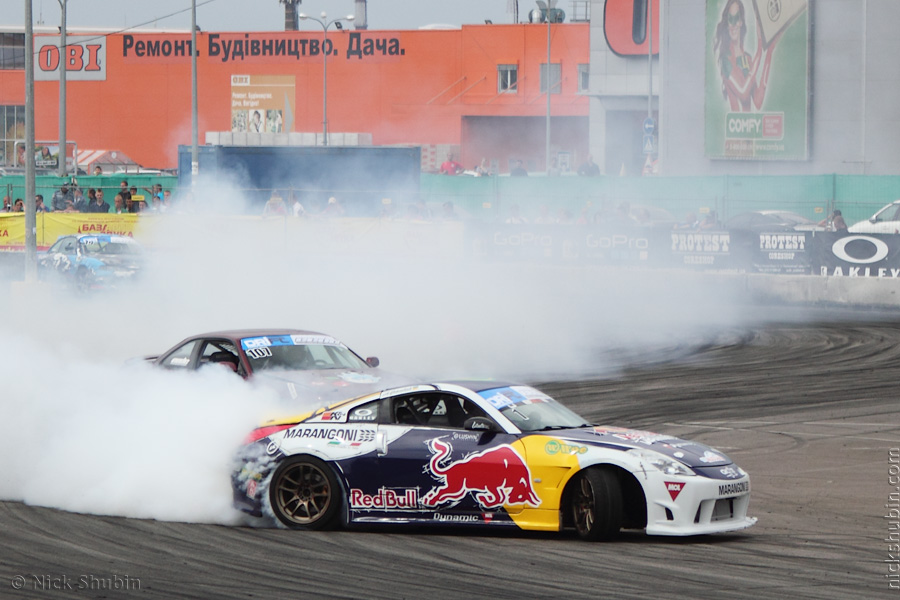 Four drifting cars are in one line.
[4]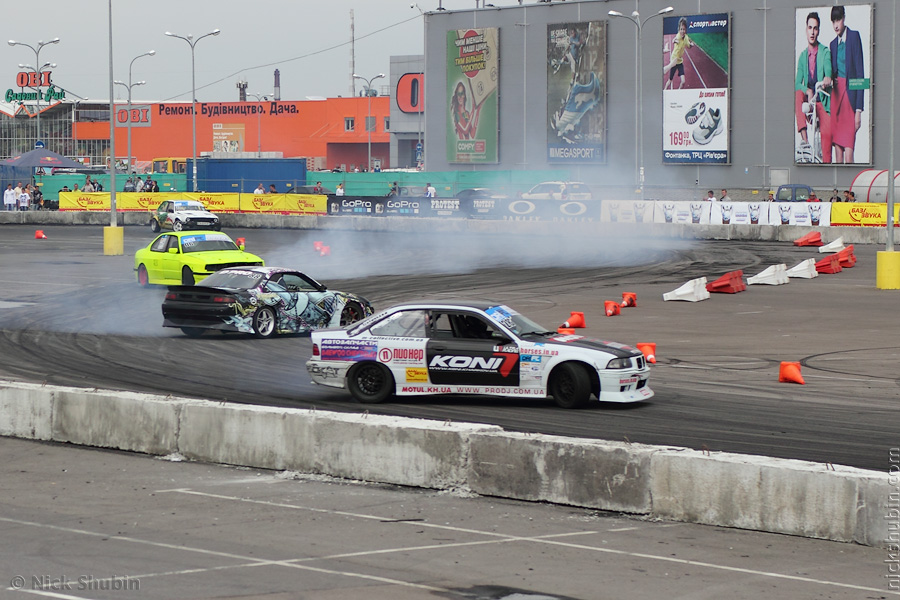 Not all spectators wanted to buy tickets. In pauses, the commentator played tricks on these "stowaways" on the trees. Some stayed there for several hours despite the wind.
[5]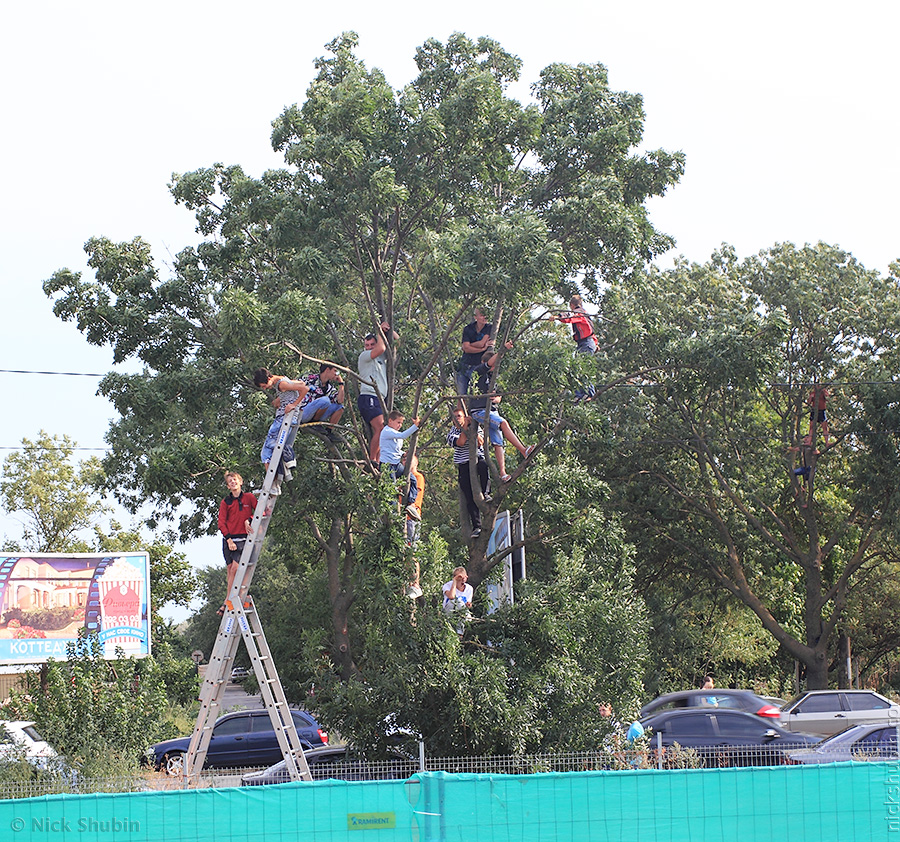 By evening, the wind became so strong that it overturned the fence.
[6]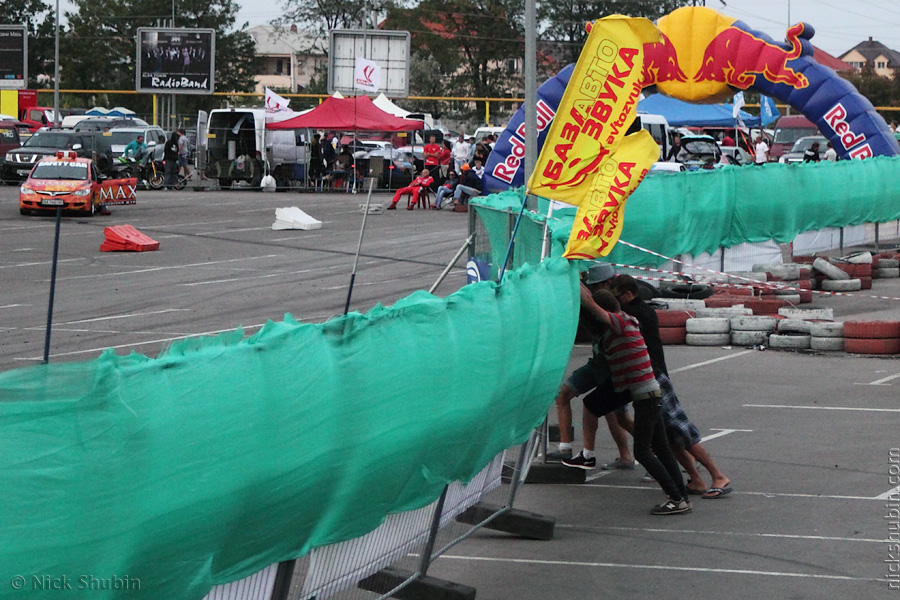 [7]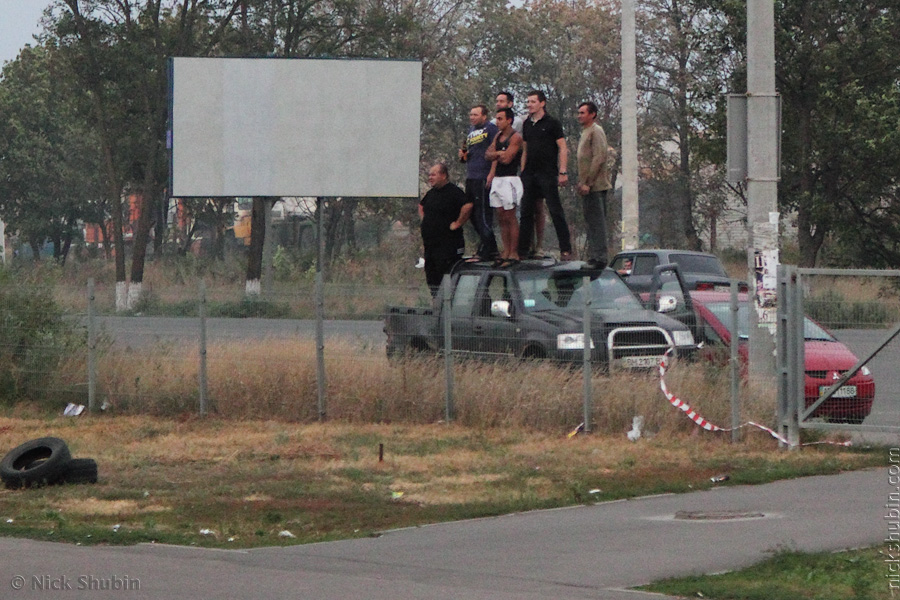 The two Russian riders Kurenbin and Bekerman. Something has happened to Bekerman's car—its roof has got a huge crack. Later, the problem was fixed.
[8]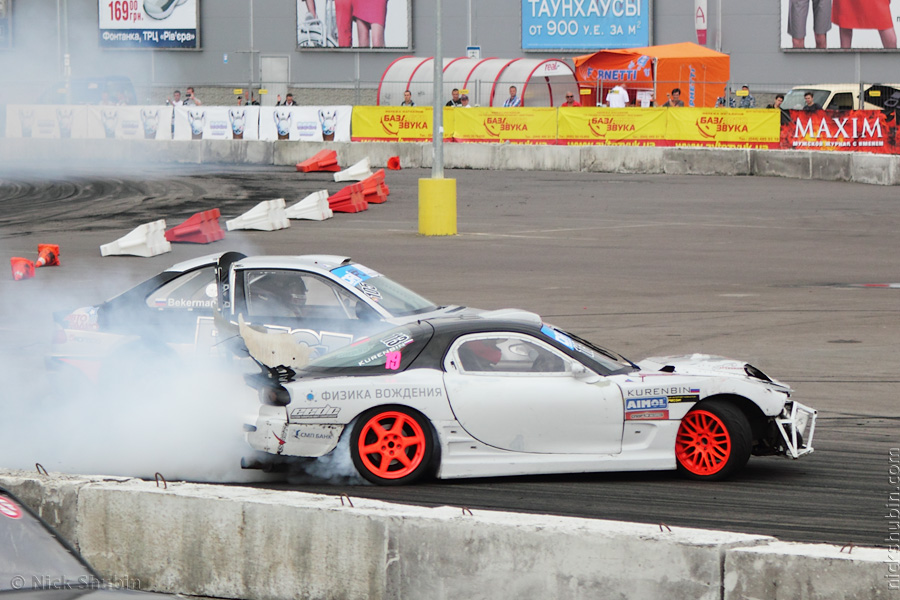 At exercises, some drivers drifted in threes.
[9]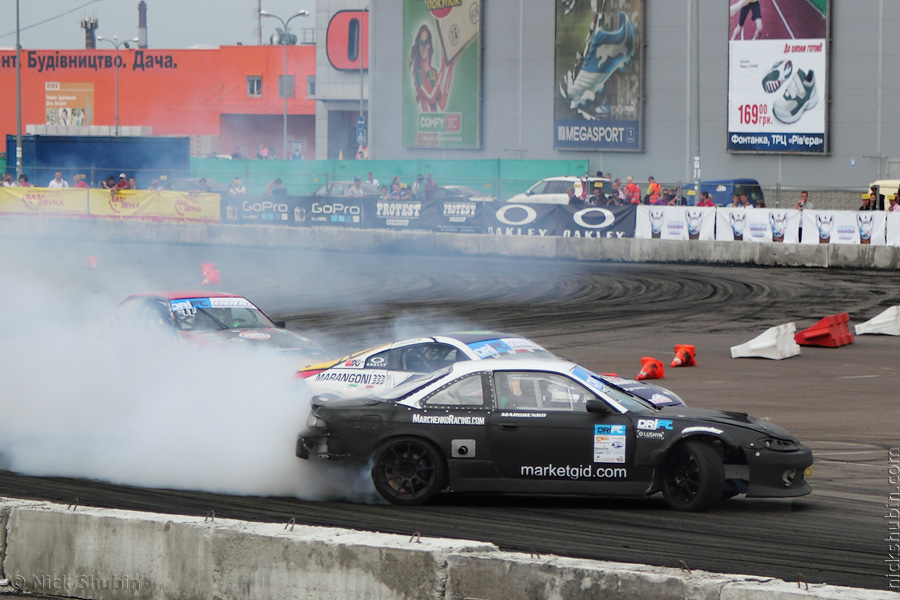 The track wasn't easy. There were several crashes against the concrete safety barrier. Several puddles have made the ride even more complicated. When the rear wheels trajectory crossed a puddle, the car became uncontrollable.
[10]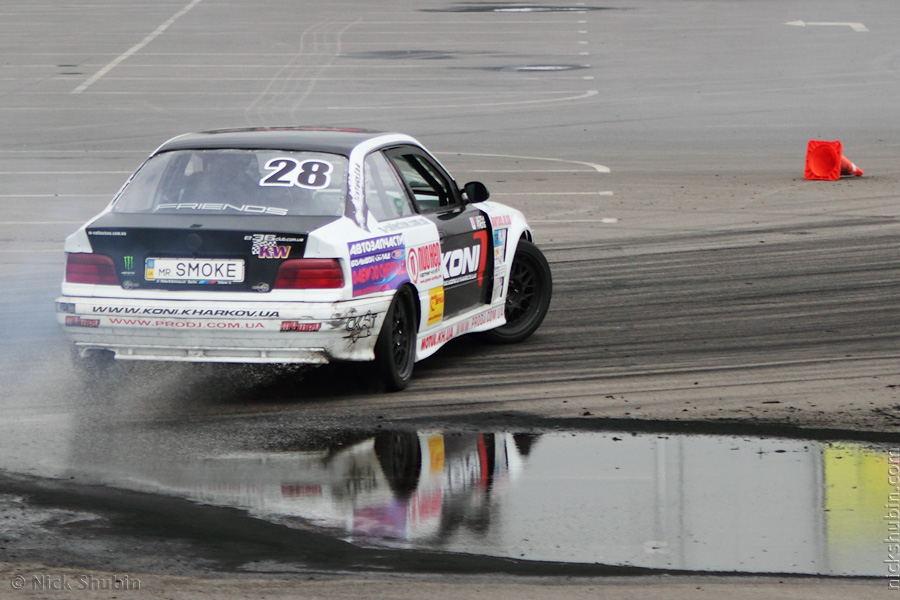 An ambulance, fire engine and auto wreckers were serving the event. After every crash, the ambulance, and sometimes the fire engine, began to move, and, once the driver and car were checked, returned back. This looked like a part of the show.
[11]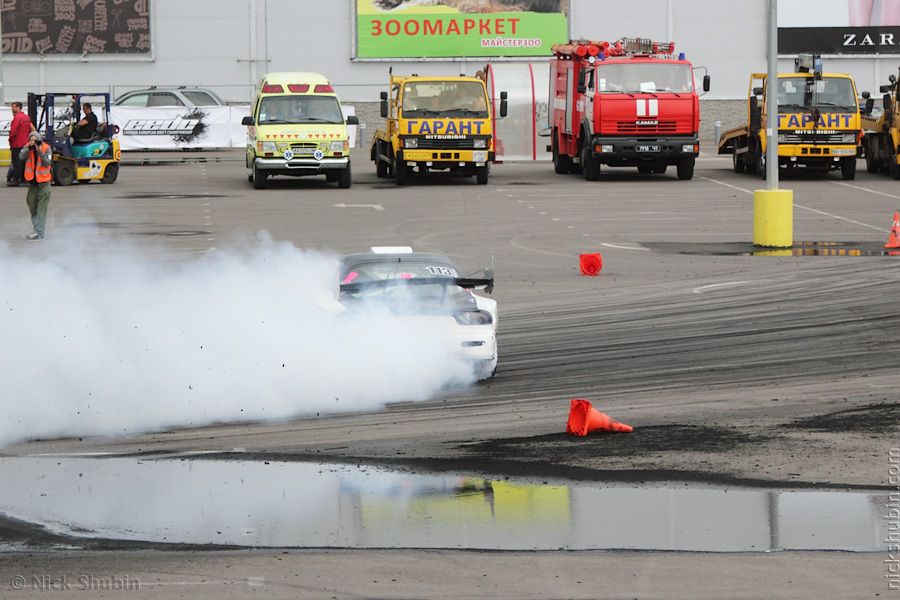 [12]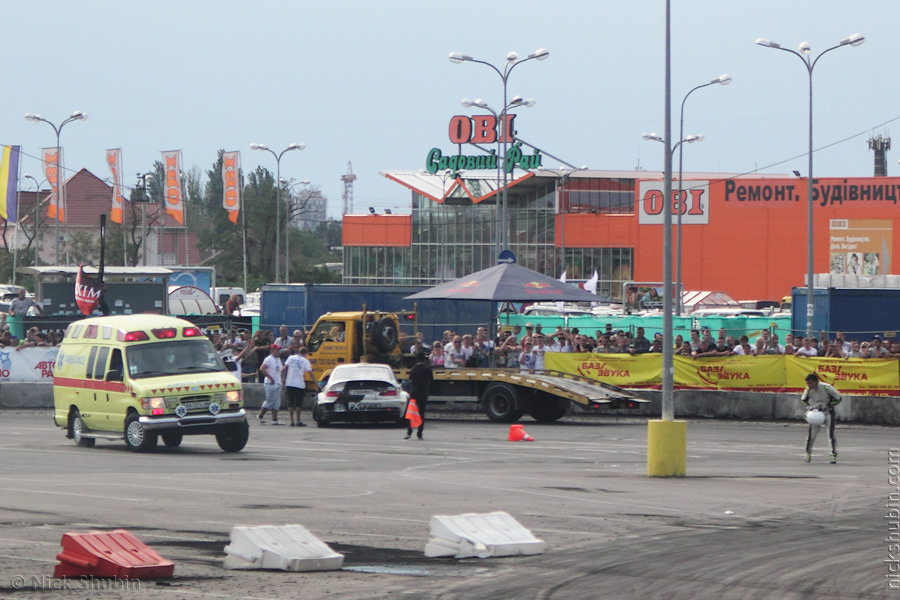 [13]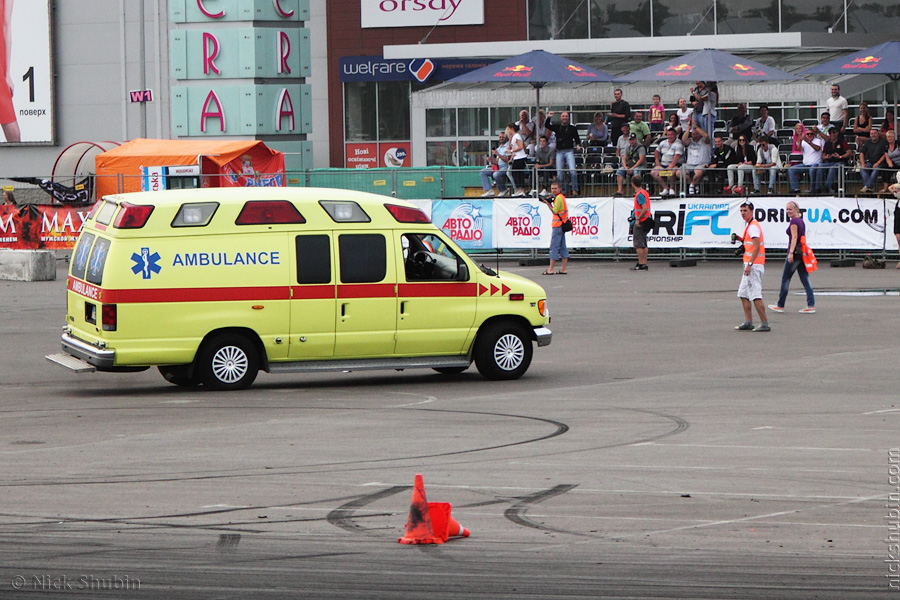 When it was possible, crashed cars leaved the track on one's own. If not, an auto wrecker did its job.
[14]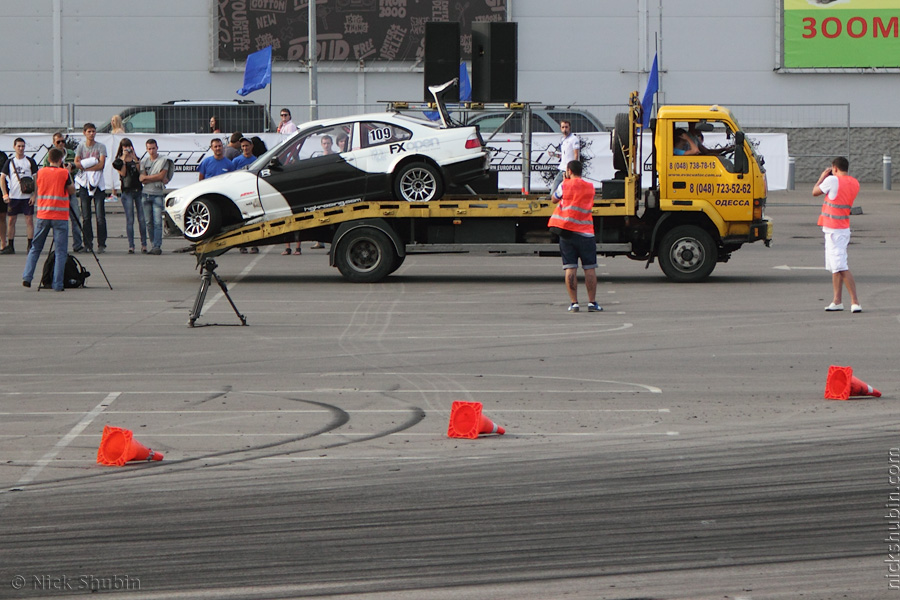 One more crash.
[15]

[16]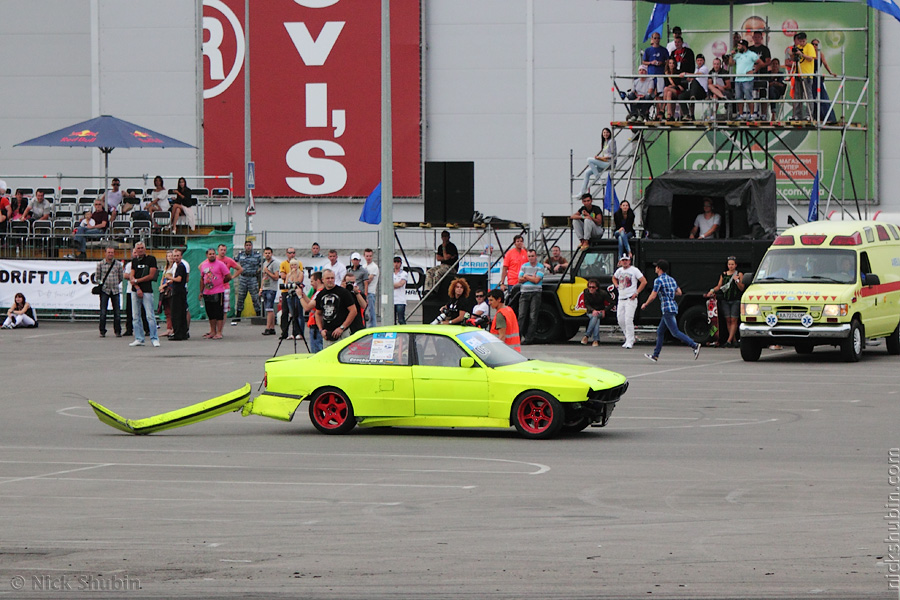 This time, a car rammed the tires around the pole because of the drift initiation mistake.
[17]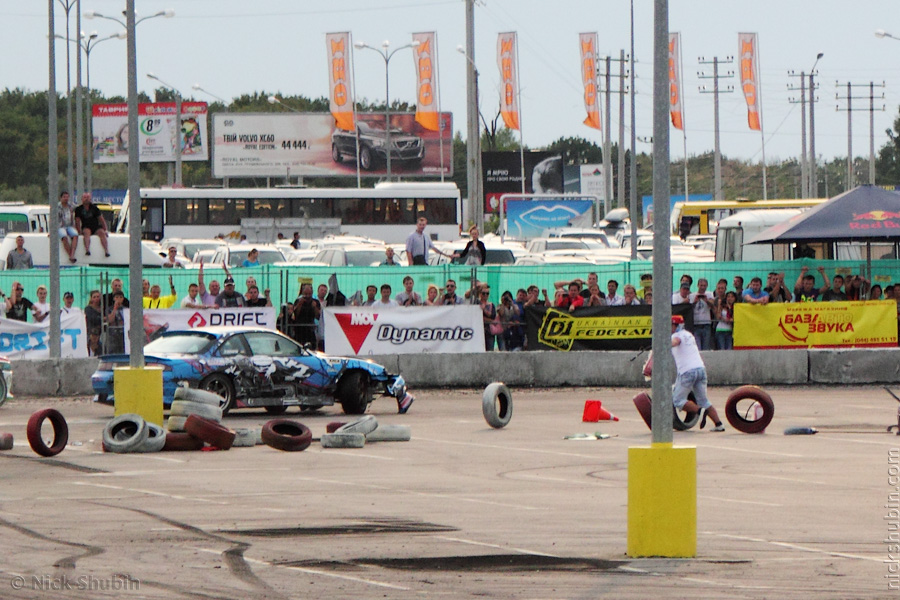 A roller wrecker. In the background, there are two couples. The black one is a bit hotter.
[18]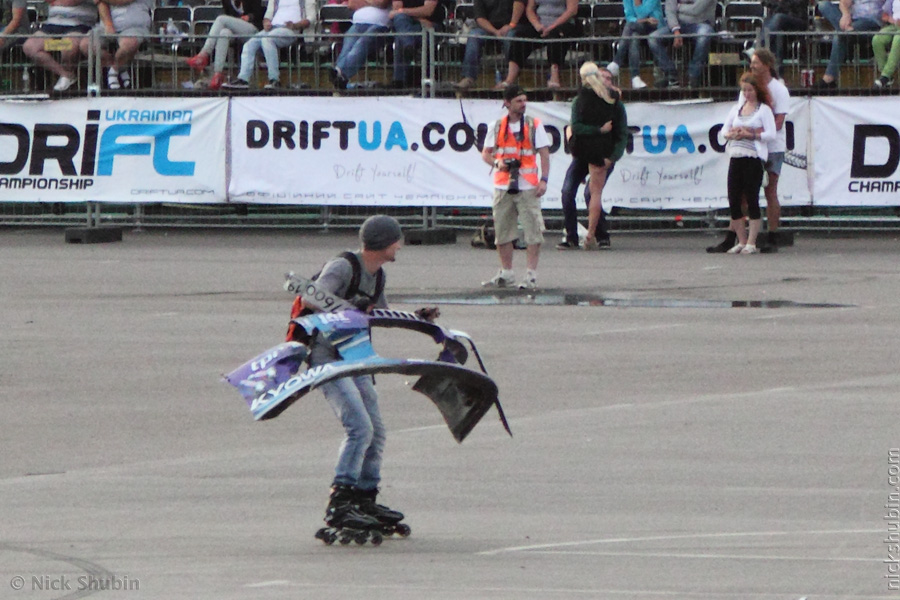 With a green flag, the marshal allows to continue the race.
[19]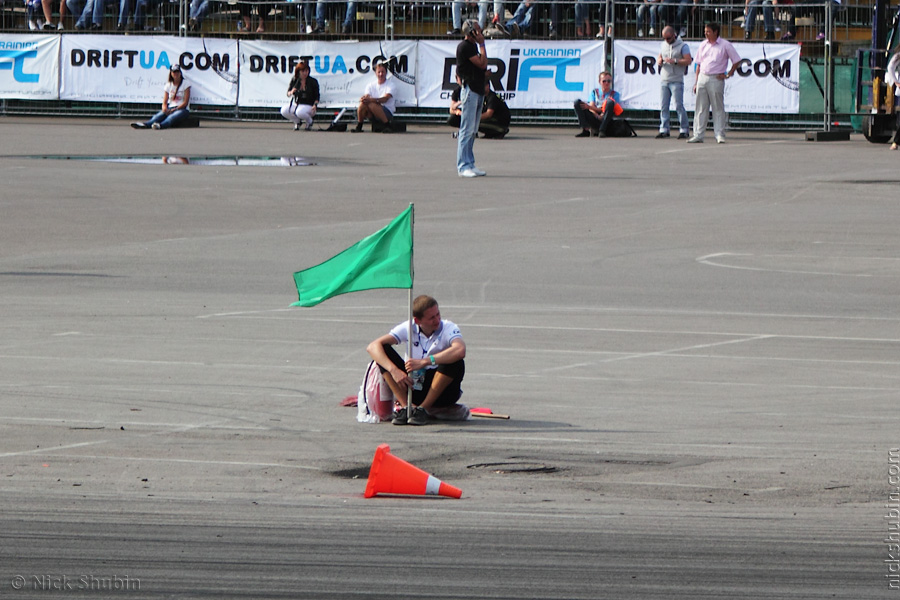 [20]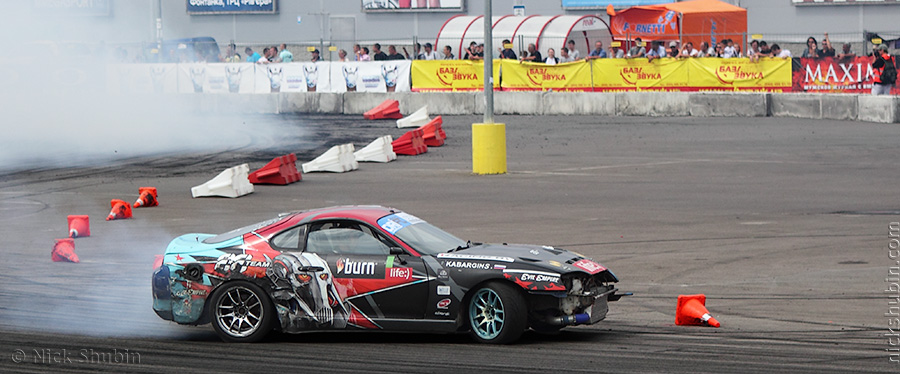 [21]

[15]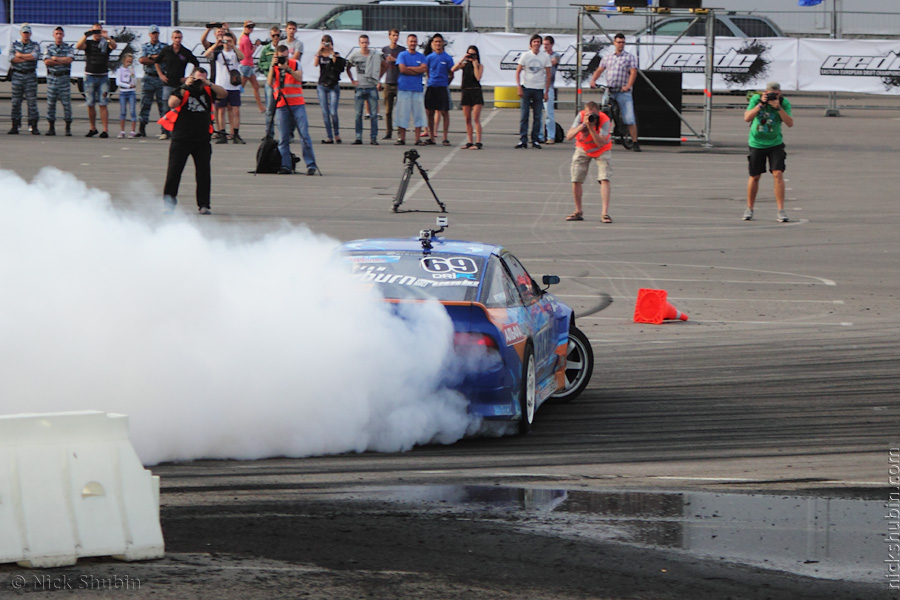 [22]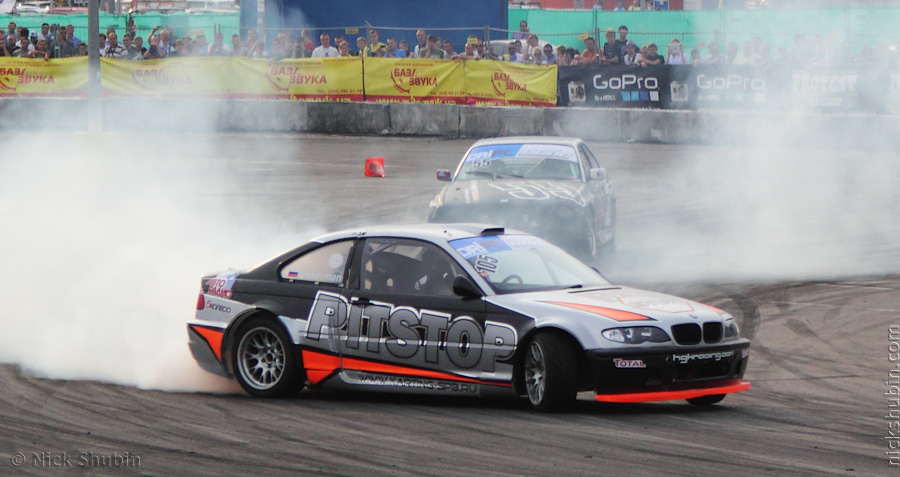 Alexander Grinchuk is drifting with good angle.
[23]

---
© 2016 Nick Shubin. All rights reserved.