Ukrainian Drift Championship (UDC) 2012
Round 3
August 13, 2012
Ukraine, Odessa
The 3rd round of Ukrainian Drift Championship took place in Odessa on 11 and 12 of August, 2012.
[1]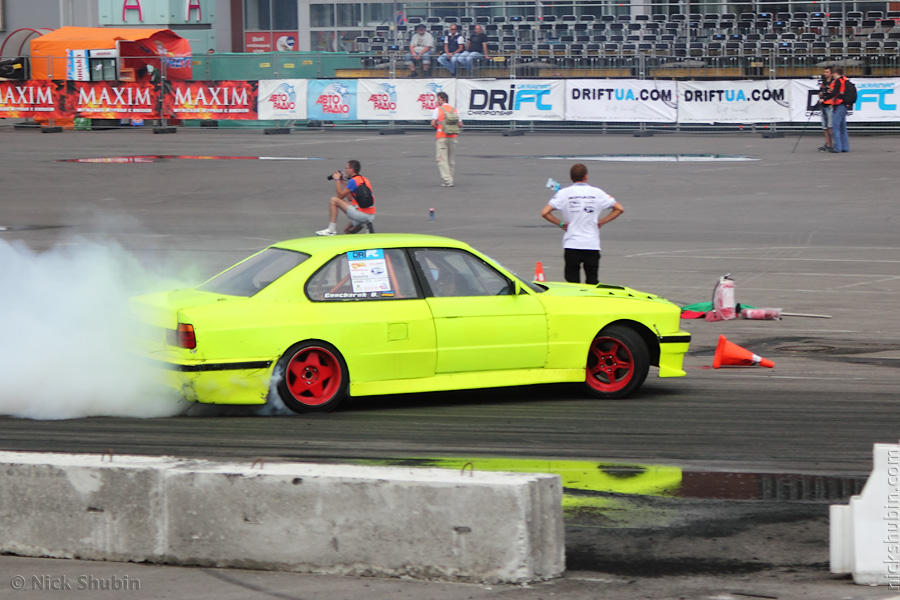 [2]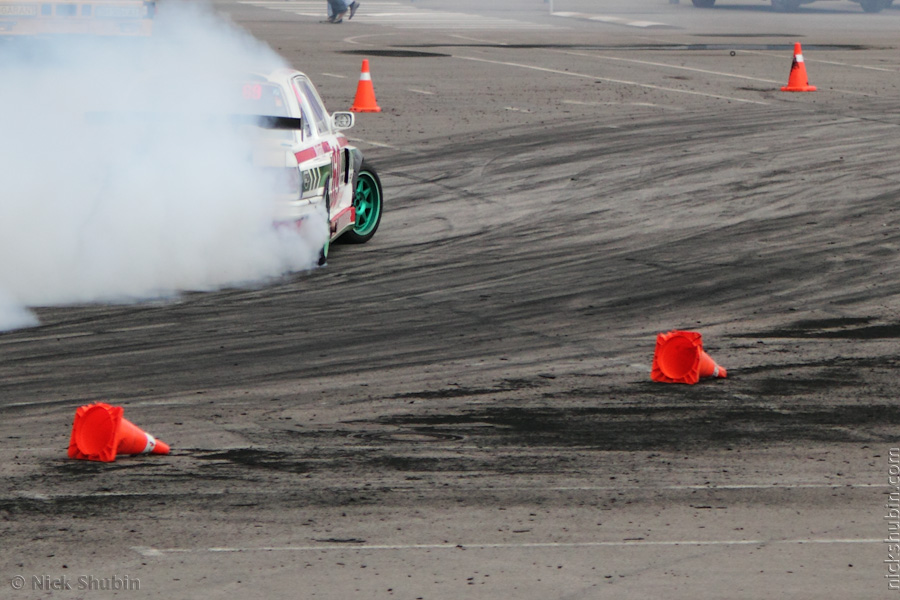 "Darnitsa Bandits" have stolen a cone.
[3]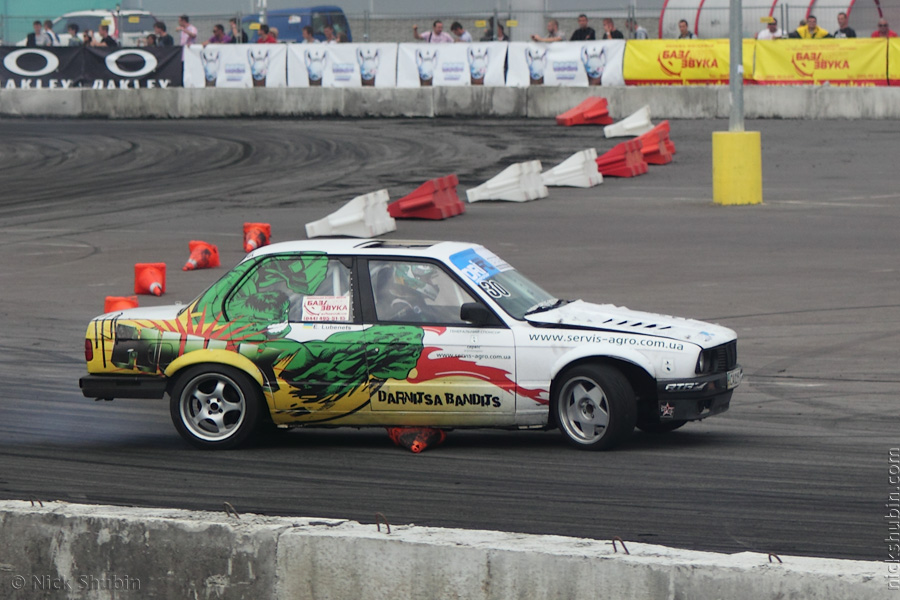 The Ukrainian Drift Championship was followed by the East European Drift Championship (EEDC) 2012. The participants of the two championships trained together. In fact, most of Ukrainian drivers took part in both competitions. Some of training rides were more interesting than the competition itself. In the next photo, three cars are drifting together.
[4]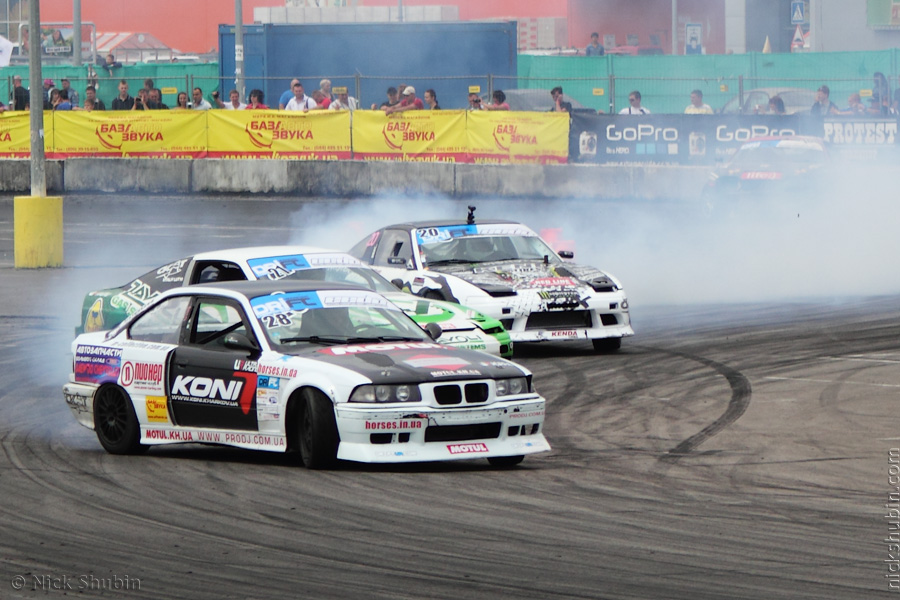 Volga GAZ-24 modified for drifting. There is another one created for rally.
[5]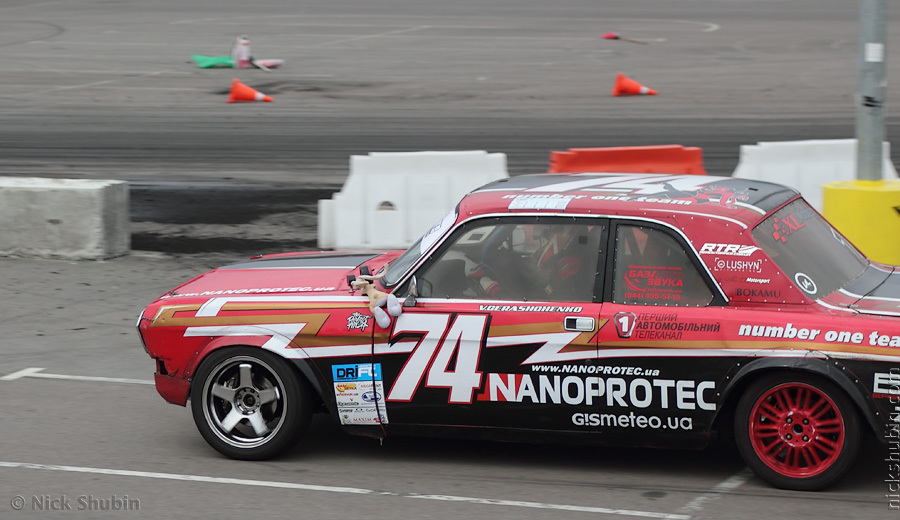 Gentle touch.
[6]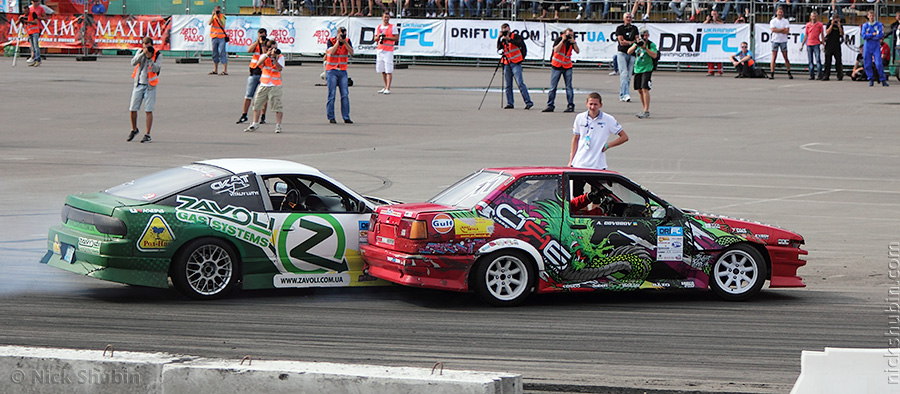 [7]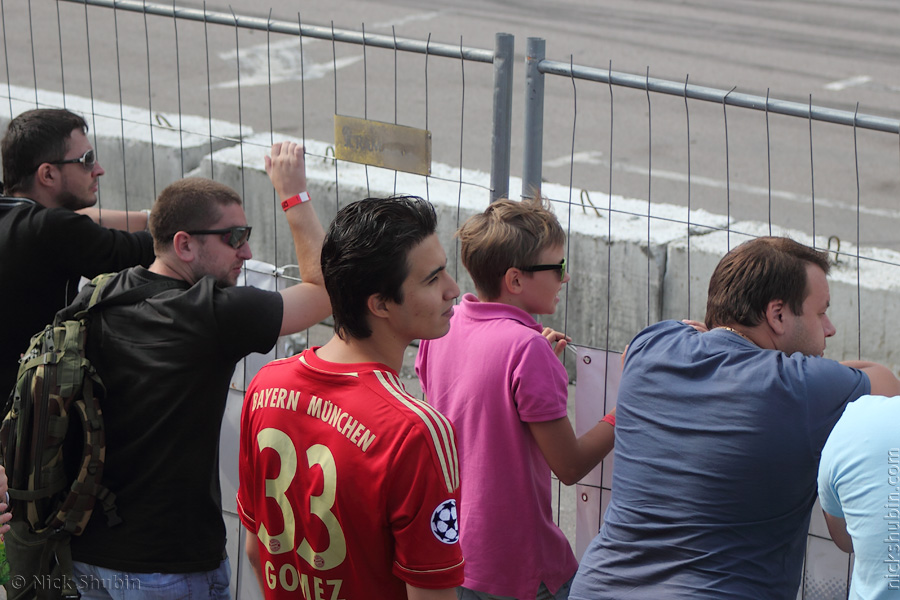 An operator is fishing for nice pictures or videos.
[8]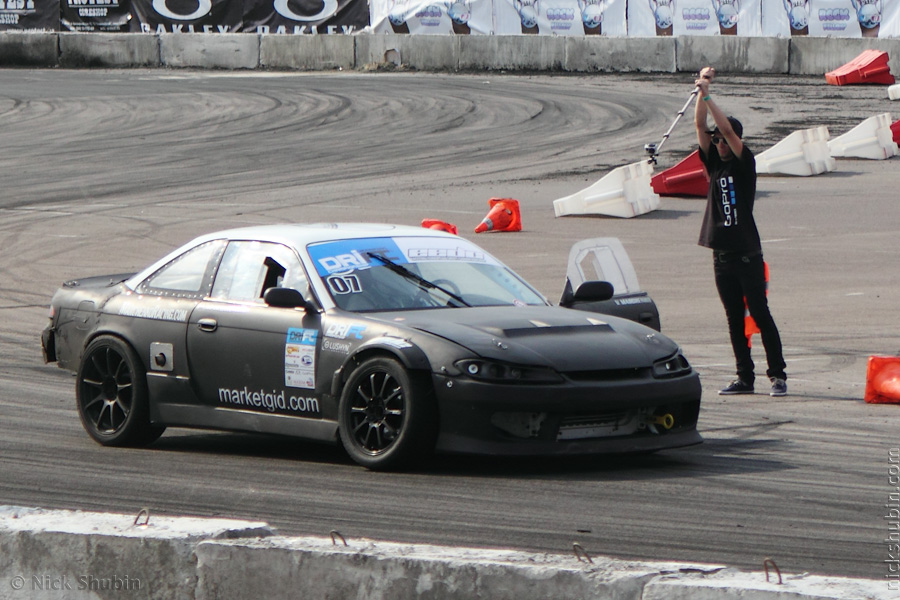 Alexander Grinchuk (a.k.a. Grynya) in Nissan 350Z.
[9]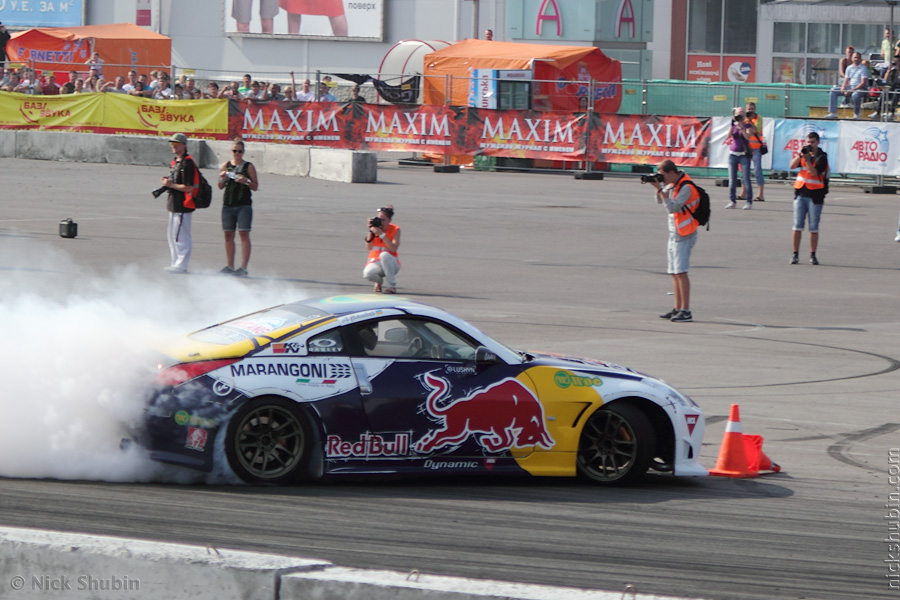 [10]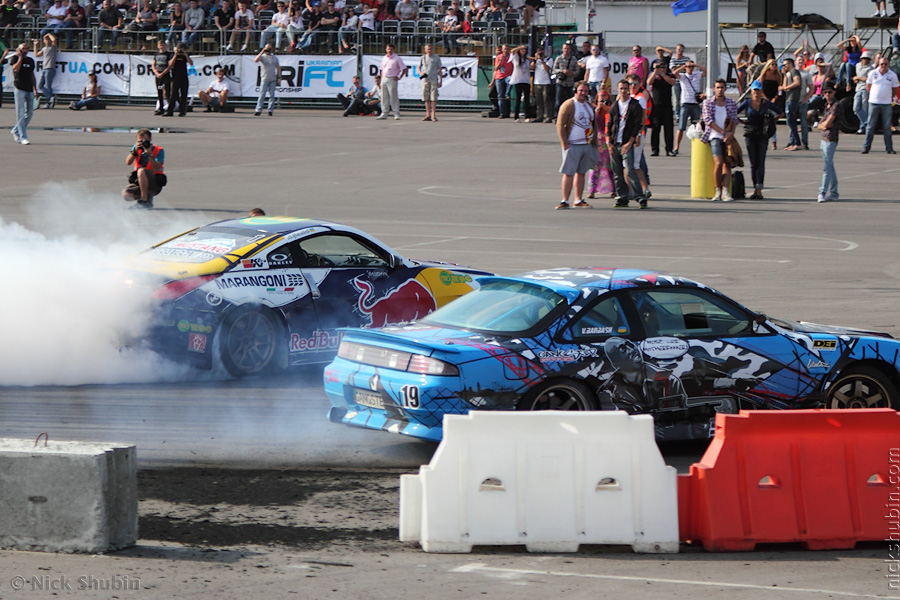 A bumper lost during the ride is nothing special. But what does a photo model do on the track?
[11]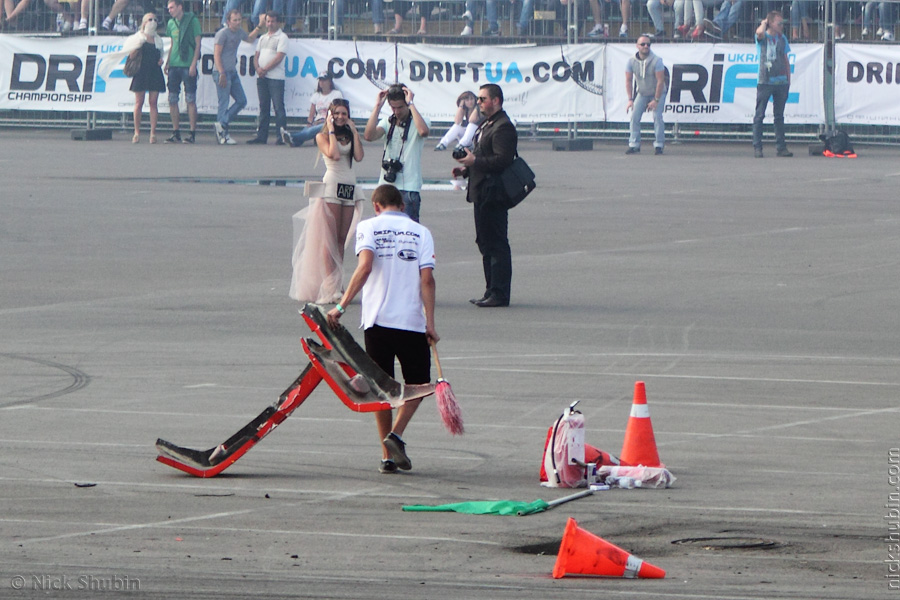 [12]

---
© 2016 Nick Shubin. All rights reserved.